Passing of Brother Leslie W. Williams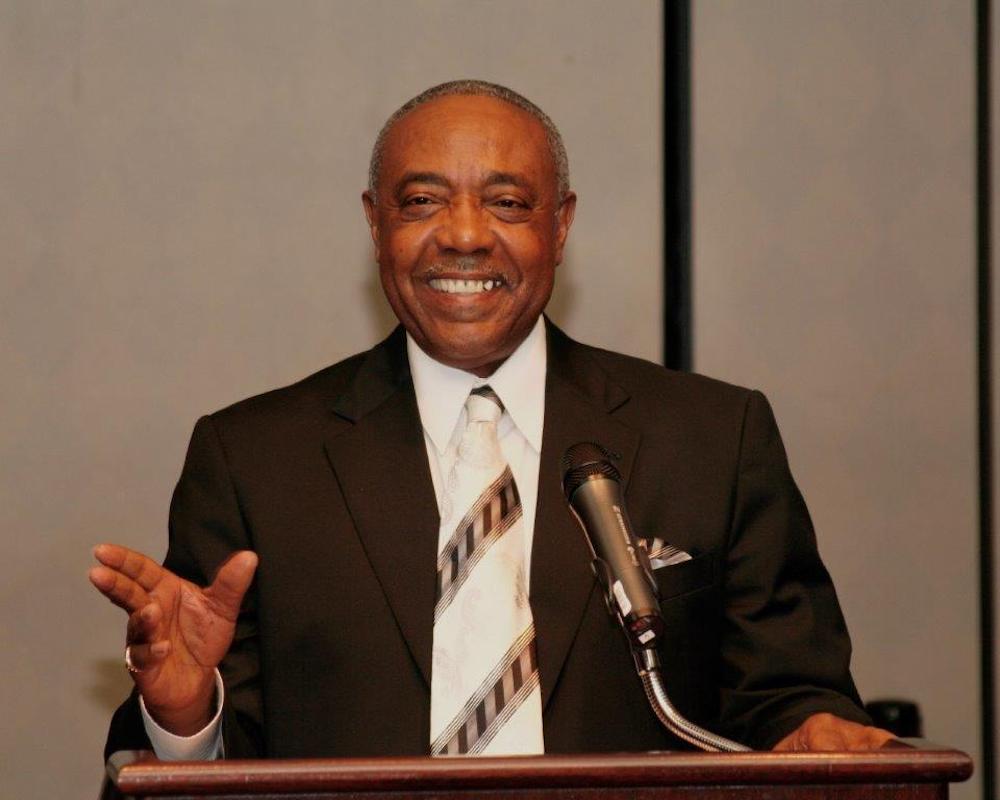 Brother Leslie W. Williams
January 24, 1948 – April 26, 2023
Brother Leslie W. Williams began his career with the Laborers' International Union of North America in 1967 at age nineteen, working for Ceco Construction, and was quickly recognized as a person with leadership potential. Within six months of being employed by this contractor, he was appointed Labor Foreman and afforded the responsibility of insuring that this company's projects were completed professionally, efficiently, and as we all know, on time or ahead of schedule, just like a contractor wants his projects to be completed. Brother Williams grew in this position and later became one of the youngest General Labor Foreman's in the area. This quality of getting the job done and watching over his crews' safety and well-being earned him the reputation of a person that gets things done and demonstrated firmness, yet compassion, for his fellow worker. These were the qualities that stood out when he was approached by fellow members of Construction and General Laborers' Local Union No. 264, and asked to throw his hat in the ring and run for a union elected office.
Les was briefly a member of Construction and General Laborers' Local Union Nos. 1290 and 579 before returning to Local Union No. 264 in December 1970, where he began his Local Union political career in June 1985 as Vice President, Assistant Business Manager and Field Representative, serving under Business Manager Victor H. Bagley. He was elected to the position of President in June 1988 and continued as Assistant Business Manager and Field Representative under Business Manager Charles H. Jones. He was reinstalled in those positions in the June 1991 elections when he was nominated with no opposition. Les served four terms as the Business Manager/President of Construction and General Laborers' Local Union No. 264, after his initial appointment to this position on May 1, 1998 by Business Manager Charles H. Jones, and after Charlie had taken the position of International Representative for the Midwest Region.
Leslie W. Williams was born in Kansas City, Missouri on January 24, 1948 and received his general education through the Kansas City Missouri School District. He attended and graduated from Manuel Technical and Vocational High School. He then attended and graduated from Metropolitan Community College at Penn Valley where he studied various aspects of Labor Law to enhance his knowledge of unions.
Les had an active role in several organizations, including President of the Western Missouri & Kansas Laborers' District Council, Vice President of the Greater Kansas City Labor Council, Executive Committee Board member of the A.A.C. (L.I.U.N.A. African American Caucus), Chairman for the Greater Kansas City Laborers Pension Fund, Secretary for the Greater Kansas City Laborers' Health & Welfare Fund, and Secretary for the MO-KAN CISAP Fund. In an effort to keep his finger on the pulse of the political climate in this jurisdiction, he served as an Executive Committee Board member for the Democratic Party Leader, Roger Wilson. In his spare time he gave back to the community by serving as Vice Chairman for Working Families' Friend and formerly on the Executive Committee for United Way. Due to his active leadership roles in those organizations, as well as Laborers' Local No. 264, Les received recognition through awards such as the Key to the City, awarded by Mayor Barnes in 2002, and L.E.P.C.I Labor Representative of the year for 2005.
Les Williams retired as President/Business Manager on January 31, 2010. His many years of experience and knowledge will remain with his fellow colleagues, as his vision was a guide to the future of the construction industry.
Farewell Brother Leslie W. Williams. We are forever grateful for your loyalty, commitment, and dedication to Construction and General Laborers' Local Union No. 264. Rest Well Dear Friend.
A Celebration of Life will be held on Saturday, May 6, 2023, from 1:00 PM till 3:00 PM at the Fellowship Baptist Church, located at 4700 Pittman Road, Raytown, MO 64133.